2020 has been a year with hardly any premieres due to the pandemic that hit our society. In the last post, we discussed Disney Movies releasing in 2021.Here we leave you a list with all the premieres that will arrive in 2021 of fantasy, superheroes and science fiction. A lot of Marvel, a lot of DC and a lot of sci-fi in the form of Blockbuster will hit theaters.
Monster Hunter (January 1)
The video game adaptation has sickened the calendar and will finally hit theaters on January 1, 2021. The film is directed by WS Anderson and stars Milla Jovovich, Tony Jaa, TI, Diego Boneta and Ron Perlman .
The feature film tells the story of a group of US soldiers who are transported by a storm to a world made up of giant monsters. There, they will have to survive being annihilated.
The King's Man (February 26)
The new King's Man film was planned to be released in 2020, but due to the impact of the coronavirus, it has been delayed to February 26, 2021. It is directed by Matthew Vaughn , and has actors such as Ralph Fiennes , Daniel Brühl or Aaron Taylor-Johnson.
This film will be set years before the two films already released and will show the origin of the agency. And remember, manners make the man.
Tom and Jerry (March 5)
The live action of this classic animation from the 60's, will be directed by Tim Story. Starring Chloe Grace Moretz , Michael Peña , Colin Jost , Ken Jeong . It was designated to premiere on December 23, 2021 and Warner Bros decided to advance it to March 5 of the same year.
Ghostbusters Afterlife (March 5)
Originally scheduled for 2020, it has been forced to push back its premiere date. Serving as a continuation of the saga, it promises to be an adventure mixing "The Goonies" and "Stranger Things", but without leaving aside the badass spirit of the original ghostbusters.
We will see again Bill Murray , Dan Aykroyd , Ernie Hudson and Sigourney Weaver and we will also add Paul Rudd .
"A single mother and her two children move to Summerville, Oklahoma after inheriting property from a previously unknown relative. They discover their family's legacy to the original Ghostbusters, who have become something of a myth, as many have long forgotten the events of the "1984 Manhattan Proton Ray Crossing."
Raya and the last dragon (March 12)
Raya and the Last Dragon is the upcoming animated fantasy film produced by Walt Disney Animation Studios. The 59th film produced by the studio, is directed by Paul Briggs and Dean Wellins in their directorial debut from a screenplay by Adele Lim and stars the voices of Kelly Marie Tran (Replacing Cassie Steele) as "Raya" and Awkwafina as "Sisu." The premiere of the film was scheduled for November 25, 2020. But due to the global pandemic, the premiere was delayed to March 12, 2021.
Morbius (March 19)
The new movie of the particular Spider-Verse by Sony and Marvel together did not leave anyone indifferent when the trailer came out and we saw the Vulture appear . Jared Leto, Jared Harris, Tyrese Gibson and Michael Keaton make up the cast of the film that can fully cement the Sony-Marvel relationship .
Biochemist Michael Morbius tries to cure himself of a rare blood disease, but inadvertently becomes infected with a form of vampirism that leads to an insatiable thirst for blood.
Tomb Raider 2 (March 19)
On the same date as Morbius, the Tomb Raider sequel promises to be another great Indiana Jones-style adventure. We know very little about the movie beyond that it will again star Alicia Vikander and directed by Ben Wheatley .
As the director announced, we should expect more supernatural elements and action .
No Time to Die (April 2)
After having a premiere scheduled for November 12 of this year in the United Kingdom and for November 20 in the United States, No Time to Die was moved to the next year 2021.
In Daniel Craig's latest adventure as James Bond we will see the spy confront the evil Safin (Rami Malek). However, he will have help as Swan (Lea Seydoux), Q (Ben Whishaw) and M (Ralph Fiennes) will return, although he will also have new allies such as Nomi (Lashana Lynch), Paloma (Ana de Armas), Felix Leiter (Jeffrey Wright ).
A Quiet Place 2 (April 23)
The first film surprised with a simple as well as effective premise , something really difficult in a genre as exploited as horror. The idea of ​​living trapped in your own life without being able to make any noise worked and convinced both the public and its producer, who soon ordered a sequel.
This film was scheduled to be released on March 8, 2020. However, due to the current situation, it was delayed indefinitely until its new release date was finally revealed in April 2021.
Black Widow (May 7)
Between the events of Captain America: Civil War and Avengers: Infinity War we will be told one last story about Scarlett Johanson's Black Widow . This film will talk about the mistreatment of women, and in the words of the actress, Florence Pugh will be the next Black Widow: "I felt from the beginning that the next black widow must be Yelena Belova . "
From what we know before it is released, this film will also be familiar despite the fact that it is going to tell us a drama and the origin of all the Black Widows, who are formed in the "Red Room". What will happen to Yelena Belova after this movie?
Godzilla vs Kong (May 21)
Directed by Adam Wingard , it stars Alexander Skarsgard , Millie Bobby Brown , Rebecca Hall, Brian Tyree Henry, Eiza González . It is a direct sequel to "Godzilla: King of the Monsters" and "Kong: Skull Island."
It is still unknown what will cause both monsters to face each other, although the events of the Godzilla sequel may give us some detail: Godzilla is the new king of the monsters but he has not yet faced Kong, the king of Skull Island. A clash of the titans that pretends to be a movie loaded with colossal fights and a lot of destruction.
Fast & Furious 9 (May 28)
The ninth installment of the Fast & Furious saga was delayed a year and it will undoubtedly be one of the highest-grossing premieres of the year 2021. Already without Dwayne Johnson or Jason Statham but apparently in the trailer, with more action and more science fiction. It will also bring back Han, one of the most beloved characters in the saga.
Trouble continues to knock on Dom's family door : Jakob (John Cena), his younger brother, has teamed up with Cipher (Charlize Theron) to wreak havoc and fulfill Cipher's desire for revenge after the events of The Fate of the Furious. The team will meet one more time to keep the family together and get rid of the problems once and for all.
Cruella (May 28)
Cruella is the upcoming comedy-drama adventure film directed by Craig Gillespie and written by Aline Brosh McKenna , Jez Butterworth , Dana Fox , Kelly Marcel , Tony McNamara , and Steve Zissis . Based on the Disney character "Cruella de Vil," the film stars Emma Stone as the main villain, with Emma Thompson, Paul Walter Hauser and Joel Fry as part of the film's cast.
The Conjuring 3: The Devil Made Me Do It (June 4)
The movie "The Conjuring 3" was scheduled to be released in September 2020, but will finally hit theaters in June 2021 as long as it is not removed from the release schedule.
E d and Lorraine Warren must face a new case involving a man, Arne Cheyne Johnson , who is accused of murder after being possessed by a demon.
Venom: Let There Be Carnage (June 25)
Although the first part was not well received among fans, it did have a very good box office and was liked by the general public so it is normal that we already see a sequel in which we will explore more the adventures of the anti-hero Venom.
Directed by Andy Serkis and starring Tom Hardy and Woody Harrelson, it will tell us about the confrontation between Venom and Carnage in what promises to be a riskier and more violent film than the first.
Minions: The Rise of Gru (July 2)
A continuation of the 2015 film , this time in the 1970s , where twelve-year-old Gru begins his journey to become a true villain in the company of the Minions.
This young Gru, a fan of a group of villains known as the Vicious 6, hatches a plan to make himself evil enough to join them. It doesn't go well and while on the run from them alongside his Minions, Gru turns to an unlikely source for guidance, Wild Knuckles himself , and finds that even the bad guys need a little help from their friends.
Shang-Chi and the legend of the 10 rings (July 7)
Shang-Chi and the Legend of the Ten Rings (in Spanish: Shang-Chi and Leyen gives of the Rings Ten ) is an upcoming film and stadounidense superhero based on the Marvel Shang-Chi and officially confirmed at the International Convention of San Diego Comics 2019
Produced by Marvel Studios and distributed by Walt Disney Studios Motion Pictures, it is slated to be the 26th film in the Marvel Cinematic Universe. The film is directed by Destin Daniel Cretton , written by David Callaham and stars Simu Liu as Shang-Chi , alongside Tony Leung and Awkwafina.
Space Jam: A New Legacy (July 16)
The long-awaited sequel to the acclaimed Space Jam will finally hit theaters in 2021. In this new adventure, basketball player Lebron James will join the Looney Toons to defeat a team of evil aliens.
The film is directed by Malcolm D. Lee and along with Lebron James will feature actors such as Don Cheadle and Sonequa Martin-Green . Will Lebron be able to wear sneakers by the legendary Michael Jordan?
Uncharted (July 16)
Starring Tom Holland, Mark Wahlberg and Antonio Banderas, it may be a milestone in the world of video game film adaptations . Despite everything, the film has suffered several delays and its future is not entirely clear.
The saga focuses on a character named Nathan Drake , a treasure hunter adventurer, who throughout the games embarks on different adventures with his faithful friend and partner Victor Sullivan and his love interests Elena Fisher and Chloe Frazer .
The tomorrow War (July 23)
The Tomorrow War is a military science fiction and action film directed by Chris McKay , produced by David Ellison , Dana Goldberg , Don Granger, David S. Goyer, Jules Daly and Adam Kolbrenne r from a script written by Zach Dean and Bill Dubuque . The film features an ensemble cast of Chris Pratt , Yvonne Strahovski, JK Simmons , Betty Gilpin, Sam Richardson, Theo Von, Keith Powers, Spoon Mitchell and J asmine Mathews , with Chris Pratt serving as executive producer on the film on its debut as producer.The film, which is set in the near future, focuses on humanity's war against the alien forces that invaded Earth, hoping to win it through the use of scientists.
Jungle Cruise (July 30)
Another movie that should have been released in 2020 and has been pushed back to 2021. Starring Emily Blunt and Dwayne Johnson can be a very interesting movie.
Film based on the Disneyland attraction where a small river boat takes a group of travelers through a jungle full of dangerous animals and reptiles, but with a supernatural element.
The film is directed by Jaume Collet-Serra and has actors like Jack Whitehall, Jesse Plemons, the Spanish Dani Rovira and Quim Gutiérerrez and Andy Nyman among others.
The Suicide Squad (August 6)
The new installment of "The Suicide Squad" will be directed by James Gunn and starring Margot Robbie, Viola Davis, Joel Kinnaman, Idris Elba , John Cena , Nathan Fillion and Taika Waititi among others.
And, although there is still a long way to go until its release and we don't know much, what we do know is that the film will be a war film that will include humor and extreme violence, not for nothing is category "R".
Candyman (August 27)
The boogeyman , hook-handed and spitting bee swarms, returns to the now-gentrified Chicago neighborhood where the legend began.
Directed by Nia DaCosta , written by Jordan Peele and Win Roselfeld , co-produced by Peele, Rosenfeld and Ian Cooper . It will be a direct sequel to the original 1992 film . It is the last and fourth film and stars Tony Todd as Candyman alongside Yahya Abdul-Mateen II , Teyonah Parris , Nathan Stewart-Jarrett and Colman Domingo in supporting roles.
Originally, Candyman was scheduled to be released in the US on June 12, 2020 , but due to the global pandemic, has been delayed until August 27, 2021.
Dune (October 1)
Despite having a premiere scheduled for 2020, the long-awaited film based on Frank Herbert's book will finally hit theaters this October. Dune aims to be the next great saga of WB, 'The Lord of the Rings' of a new generation and it is not for less due to its incredible cast full of stars: Timothée Chalamet , Zendaya , Oscar Isaac , Rebecca Ferguson , Javier Bardem , Josh Brolin , Jason Momoa or Stellan Skarsgaard among others. However, he will also have behind the cameras a top-level director such as Canadian Denis Villeneuve (Arrival, Blade Runner 2049), one of the most acclaimed filmmakers of the century.
Dune will explore how the Atrides family of Duke Leto, his wife Jessica and their son Paul come to Arrakis to regain their family's honor by exploiting reserves of a powerful spice, but soon find themselves embroiled in a plot of betrayals. and deceptions that will cause them to question their trust among their close associates and the locals, the Fremen. Adventure and action packed in what aims to be the next great sci-fi milestone of a generation .
Halloween Kills (October 15)
It is the continuation of "Halloween (2018)" and will serve as a last step before the end of the saga in 2022. The information we know about this film is scarce. We only know that it will be directed by David Gordon Green and we have Jamie Lee Curtis, Kyle Richards, James Jude Courtney, Andi Matichak and Anthony Michael Hall among others.
The film is described as "The final showdown between Laurie Strode (Jamie Lee Curtis) and her old enemy Michael Myers, that masked figure who has haunted her since she escaped from the fateful Halloween night four decades ago.
Snake Eyes: The Origin, by GI Joe (October 22)
The spin-off film of the well-known GI Joe toy line will focus on the character of Snake Eyes , a silent ninja who always wears black whose face we do not know. We will see how he tries to become a member of the Arashikage clan.
Henry Goldging will be "Snake Eyes", while we will also see characters like the Baroness, played by the Spanish Úrsula Corberó , and her arch-enemy Storm Shadow, played by Andrew Koji .
Eternals (November 5) New delay in its premiere of 2021
Eternals (in Spanish: Eternos ) is an upcoming American superhero film based on Los Eternos, belonging to Marvel Comics, officially confirmed at the San Diego International Comics Convention, produced by Marvel Studios and distributed by Walt Disney Studios Motion Pictures . It will be the twenty-fifth film in the Marvel Cinematic Universe (UCM).
The film is directed by Chloé Zhao and written by Matthew Firpo and Ryan Firpo. Its stars are Angelina Jolie, Richard Madden, Kumail Nanjiani, Lauren Ridloff, Brian Tyree Henry, Salma Hayek, Lia McHugh, Don Lee, and Kit Harington .
Mission Impossible 7 (November 19)
Mission Impossible comes to an end. However, first we will see the last two adventures of Ethan Hunt.
The first installment of the two that will serve to close one of the biggest action sagas led by Tom Cruise will have a very feminine cast: Rebecca Ferguson, Vanessa Kirby, Hayley Atwell and Pom Klementieff will accompany you in this action adventure in the that we will also see Simon Pegg and Ving Rhames again.
Spider-Man 3 (December 17)
Another of the most anticipated releases, especially taking into account the possible connections with "Venom Let there be Carnage" and with "Morbius".
Tom Holland will be donning the Spider-Man suit againin what promises to be a great adventure considering how the second installment ended, with everyone learning Peter Parker's identity as Spidey.
Sherlcok Holmes 3 (December 22)
Finally, Robert Downey Jr. and Jude Law will once again play the world's most famous detective and his faithful assistant: Sherlock Holmes and Watson.
More details about the film are unknown, although the change of director from Guy Ritchie to Dexter Fletcher somewhat alters the vision that the British director had on the famous detective.
Releases on streaming platforms in 2021
Wandavision (January 15)
Marvel Studios comes to television with its first major series, Wandavision. The series starring Elizabeth Olsen and Paul Bettany aims to be mindblowing and explore the Marvel multiverse with a view to 'Doctor Strange in the Multiverse of Madness'.
Along with the aforementioned Elizabeth Olsen and Paul Bettany, he will be joined by Kathryn Hahn, Kat Dennings, Teyonah Parris and Randall Park.
Zack Snyder's Justice League
The highlight of the streaming services will be the version of Zack Snyder's Justice League that, after years of fighting, will see the light of day in 2021 on the HBO Max platform . However, it has no official date yet.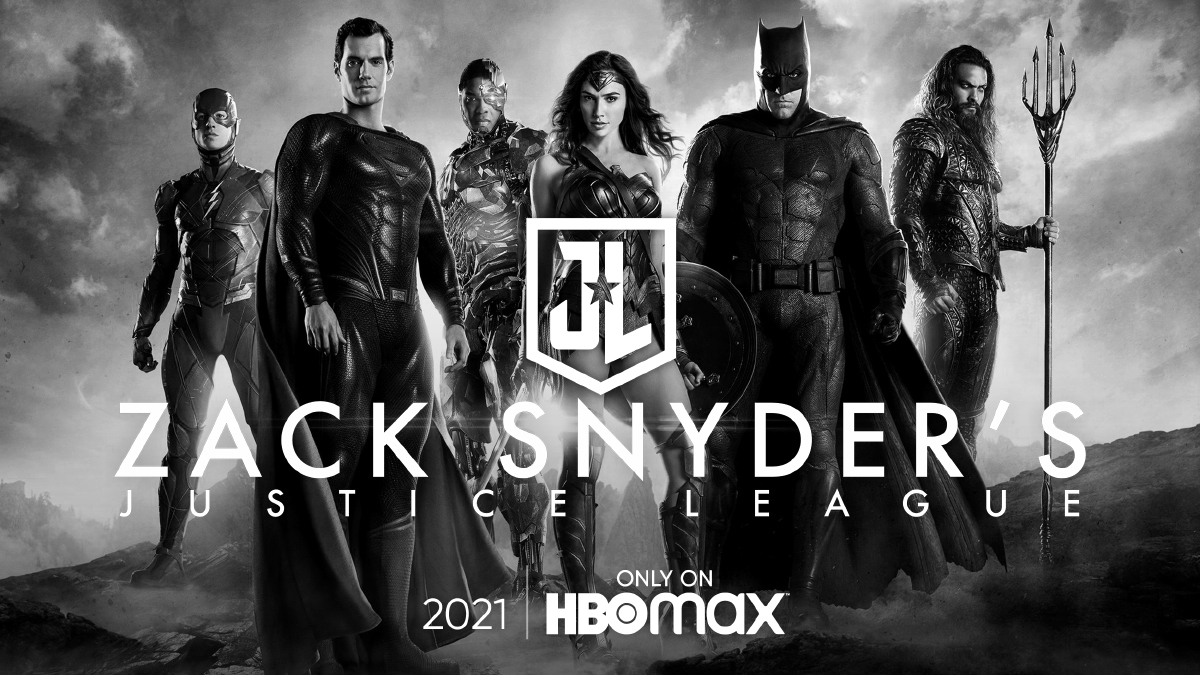 The Snyder Cut is intended to be the closure to the DC trilogy that Zack Snyder started with Man of Steel (2013). A miniseries that will tell the complete version of the director in which we will see more history of Cyborg and Flash in addition to the appearance of Darkseid and the famous black suit of Superman.
The Falcon and the Winter Soldier
The Marvel series on Disney Plus will be another 2021 premiere after being delayed. This new production will tell the story of Bucky and Sam Wilson after the events of Avengers: Endgame, where Steve gives the shield to Sam although the decision that the American government does not seem to like.
In addition, we will see the appearance of several villains such as the return of Zemo and Batrock or the introduction of US Agent. Sam and Bucky must prove that they are a perfect team to overcome these obstacles and that there may be a new Captain America.
For now, these are the premieres of interest for the year 2021, but if you want to take note, you can read about all the fantasy, superhero and science fiction premieres in 2022 .